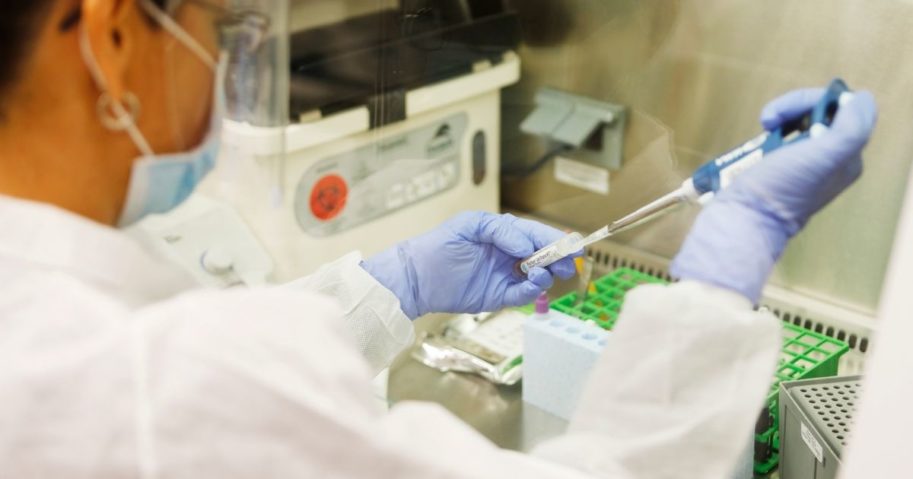 Octavio Jones / Getty
A medical technologist processes test samples for COVID-19 at the AdventHealth Tampa labs on June 25, 2020, in Tampa, Florida. (Octavio Jones / Getty Images)
There comes a time to stop listening to widely recognized and even renowned "experts." We may be well past that time where the coronavirus is concerned.
For quite some time, the "experts" have flubbed testing protocols and collecting and disseminating data. But a new article in The New York Times calls into question much more of what we have been told about the severity of the pandemic.
What if, more than five months into this crisis, we only had 1.8 million or so confirmed cases instead of 6.1 million? Or what if we only had about 600,000 instead of the 6.1 million?
According to Dr. Michael Mina, who is an epidemiologist at the Harvard T. H. Chan School of Public Health, the typically used PCR test for coronavirus might well be missing the mark by that much.
The polymerase chain reaction test takes a sample and replicates the DNA of the coronavirus present in the sample. Every iteration of the cycle replicates the virus present. According to The Times, the test is so sensitive that it can pick up even very tiny amounts of the virus DNA.
Assuming a similar reduction would yield similar results across the United States, we might be looking at 600,000 to 1,800,000 coronavirus cases in the U.S. instead of 6,000,000 plus.    MORE