Forward By Bob Barney:   The problem with all of these religious "experts" is that they are false prophets. Jesus warned against these con artist, disguised as ministers of the gospel.  They actually are preaching a false gospel, to deceive and confuse. Don't be fooled by these demon inspired teachers.  God clearly tells us that we can not know the time that Christ will return.  He gave us signs, many of which are being fulfilled now, but the end is NOT YET, it may not even be near!  America, is lost Israel, whenever you see a prophecy about Israel in the Bible, it NEVER means the tiny Jewish nation that falsely calls themselves Israel...    The USA, Canada, UK, France, Denmark, Scandinavia, and The Netherlands (Holland) are the nations of "lost" Israel.   The modern Jewish state today in the Bible is JUDAH!   Read Your Bible, don't listen to demons!
What still must happen BEFORE CHRIST RETURNS!
Now today's Story
For many on the Christian right, the state of Israel has been seen as a key to fulfilling prophesy. A new generation has other ideas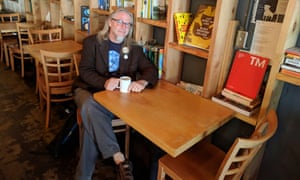 This week, the Trump administration completed its move of the US embassy from Tel Aviv to Jerusalem.
At the opening ceremony, two of the American speakers were evangelical superstars: Pastor Robert Jeffress, the author of several doomsday booksabout Israel, and John Hagee, who interpreted recent lunar eclipses as evidence that the end times were nigh. The Fox News personality Jeanine Pirro, meanwhile, declared that Trump had "fulfilled biblical prophecy".
The ceremony coincided with massive protests, in which 60 Palestinians were killed by Israeli forces.
Thousands of miles away, in her home outside Colorado Springs, Kimberly Troup sat in a cluttered basement office. She is an evangelical Christian who takes to heart the Bible verse in which God speaks of the Jewish nation: "I will bless those who bless you, and whoever curses you I will curse."   MORE