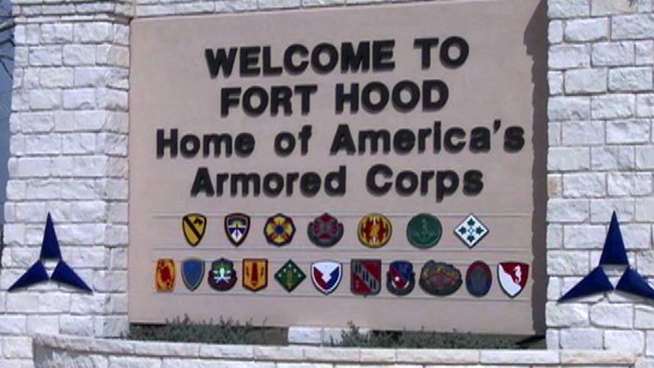 Reports of an active shooter have triggered a lockdown at Fort Hood, and multiple people have reportedly been injured. Sheriff's deputies and the FBI are responding to the reported shooting.
A U.S. Army official at Fort Hood confirms that a shooting has occurred at the base, though the number of people injured and the severity of their injuries has not been confirmed.
KCEN reports at least one person has been transported to an area hospital in an unknown condition and that possibly three others have been injured.
The shooting is believed to have taken place at the Medical Brigade Building. KCEN-TV reports there are also reports of victims at the Battle Simulation Center.
The shooter is believed to be at-large and the base is on lock down.  Just after 5 p.m., the base tweeted that all personnel are being asked to shelter in place, close doors and stay away from windows.
Additionally, the campus of Central Texas College has been evacuated due to the emergency at the Army post.  All personnel and students are asked to leave and all classes are canceled.
In November 2009, 13 people were killed and more than 30 others injured when Maj. Nidal Hasan opened fire on dozens of people at the base. Hasan was paralyzed during an exchange of gunfire and, in late 2013, was sentenced to death.  He is currently awaiting execution.